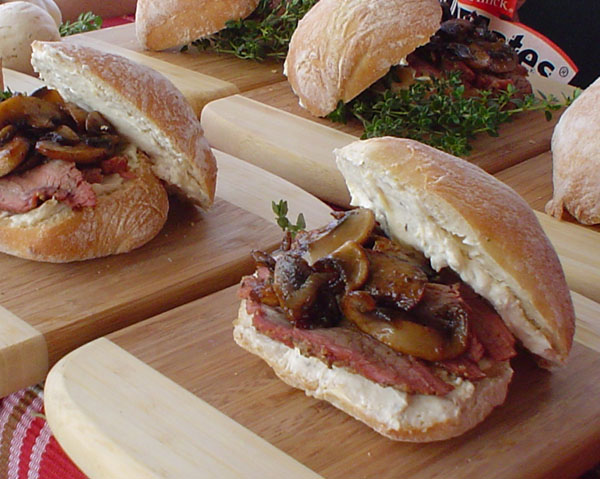 Tri-Tip rubbed with our Santa Maria style rub and cooked to perfection. These sandwiches are made with our Roasted Garlic, Cream Cheese, Horseradish Spread and topped with Sauteed Mushrooms and Shallots.


If you entered our site on this page, don't close the window. Instead use the links below.

Home • Catering • Theme Catering • Special Events • Cooking Classes • Catering Menus
Fundraising • Client Reviews • About Us • Contact Us • Policies

© 2005-2019 The Pit Stop BBQ, LLC. All Rights Reserved.