Home
Catering Menus
Catering
Theme Catering
Special Events
Fundraising
Cooking Classes
Testimonials
About Us
Contact Us
As Featured in Catering Magazine!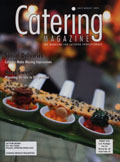 The Pit Stop BBQ Chef was on the FoodNetwork show, Grill Girls!

Looking for something new and different for your next party or event?
Well, You've Found It!
The Pit Stop BBQ is much more than BBQ. We are a catering company that offers you customized choices,
"Catering to Your Needs!"
We are an award winning BBQ caterer! Experience the best ribs, chicken, pulled pork, beef brisket, tri-tip and sides you ever had—all done on-site with our custom 22-foot BBQ catering trailer. We can handle anything from a 20 person lunch to full service catering. We have experience in doing events with anywhere from 20 to 20,000 people in attendance. No job is too small or big. We have a highly trained staff and chefs that would love to cater to you and your guests, bringing you the best BBQ you ever had, and making you the hero of the day. With the Pit Stop BBQ, your event will be worry free so you enjoy the party!
We can help you with the following events:
| | |
| --- | --- |
| • Corporate Events / Picnics | • Movie Locations |
| • Grand Openings / Store Promotions | • Concerts / Festivals |
| • Graduation Parties / Weddings | • Any Special Event! |
Although we started off BBQing, we've found that—with our talented chefs—we can also create luscious menus for any occasion or theme. Take a look at our menus. Your affair will be the "Talk of the Town" when we work with you to present a fabulous feast for your guests!
Contact Information:
The Pit Stop BBQ, LLC
661.269.2866 • 818.775.0278
Home • Catering • Theme Catering • Special Events • Cooking Classes • Catering Menus
Fundraising • Client Reviews • About Us • Contact Us • Site Map • Policies
This site was created by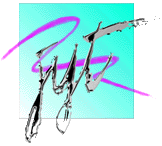 Just Your Type: a design studio
No part of this publication may be reproduced in any form or by any means, electronic, mechanical, photocopying, recording or otherwise, without the prior written permission of the publisher.
© 2005-2021 The Pit Stop BBQ, LLC. All Rights Reserved.
Now that's a smoker! We use an Ole Hickory Pit and have a 12' self-contained kitchen.
The Pit Stop BBQ sweeps all three "anything but" categories at the ClovisFest Red Hot & Real BBQ Championship!

Read about The Pit Stop BBQ, as featured in the Country Journal!

We are now located on Thumbtack.com. Find a bartender for your event or see our reviews for
BBQ Catering.

Check out our blogs on MySpace.